Looking for a Elementor page template that's designed to help you sell your technology related online courses? You're in the right place.
Whether you are selling courses for technology topics like programming, IT or DevOps, this template fits the use case perfectly. It is also suited for selling courses for modern technology subjects like blockchain, smart contracts, cryptography or similar fields.
Click here for a preview / demo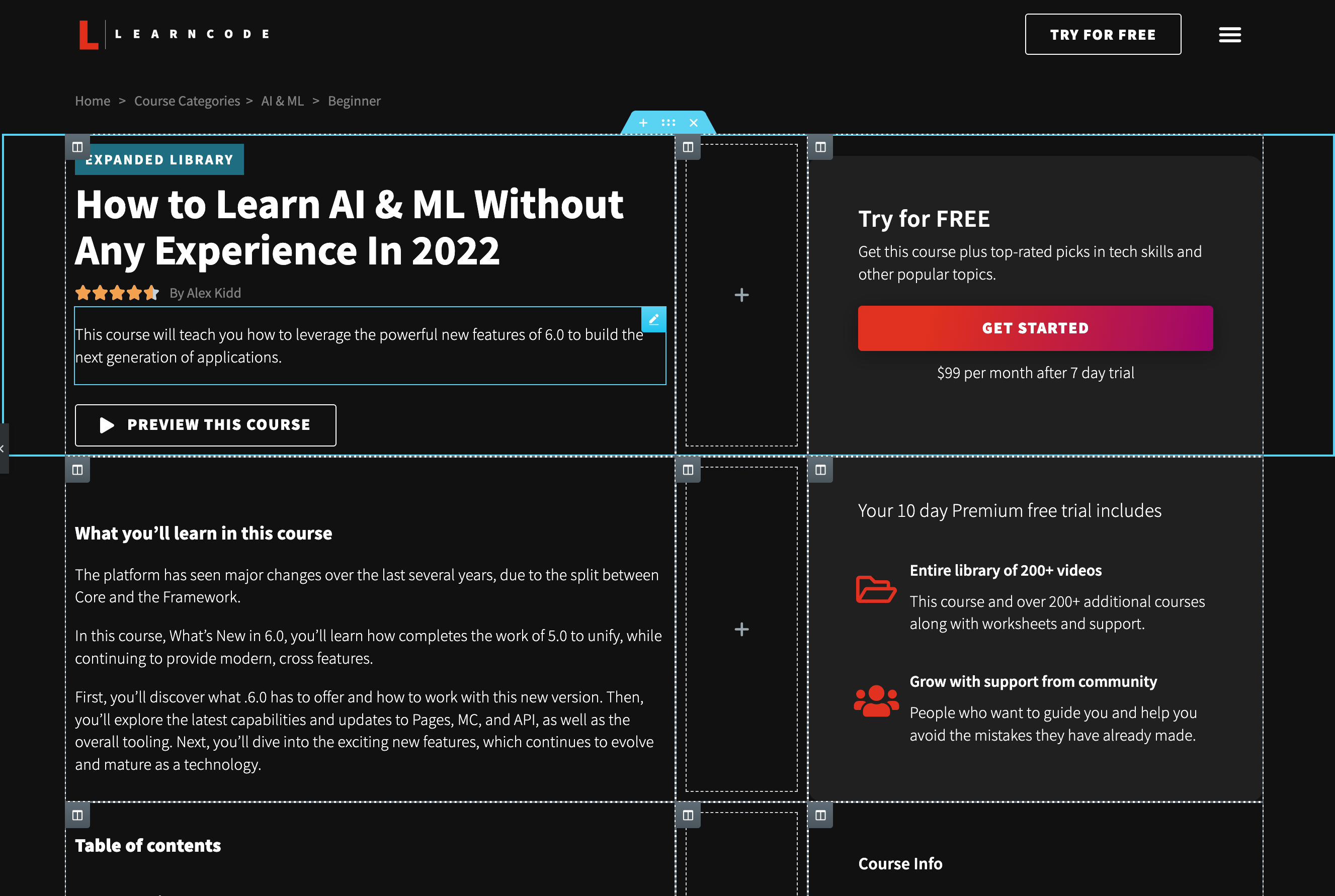 Modular design
Broken into smaller columns so you can easily make changes or move them around as your want.
Optimised for tablets and mobile.
Using the standard responsive options provided by Elementor this template has been carefully optimised so it renders beautifully on mobile and tablets.
Quick Support
Need assistance using this template, happy to help you over email.
100% Money Back Guarantee
If you don't find the template satisfactory, tell me why (so I can fix it in the future) and I'll refund your money immediately.